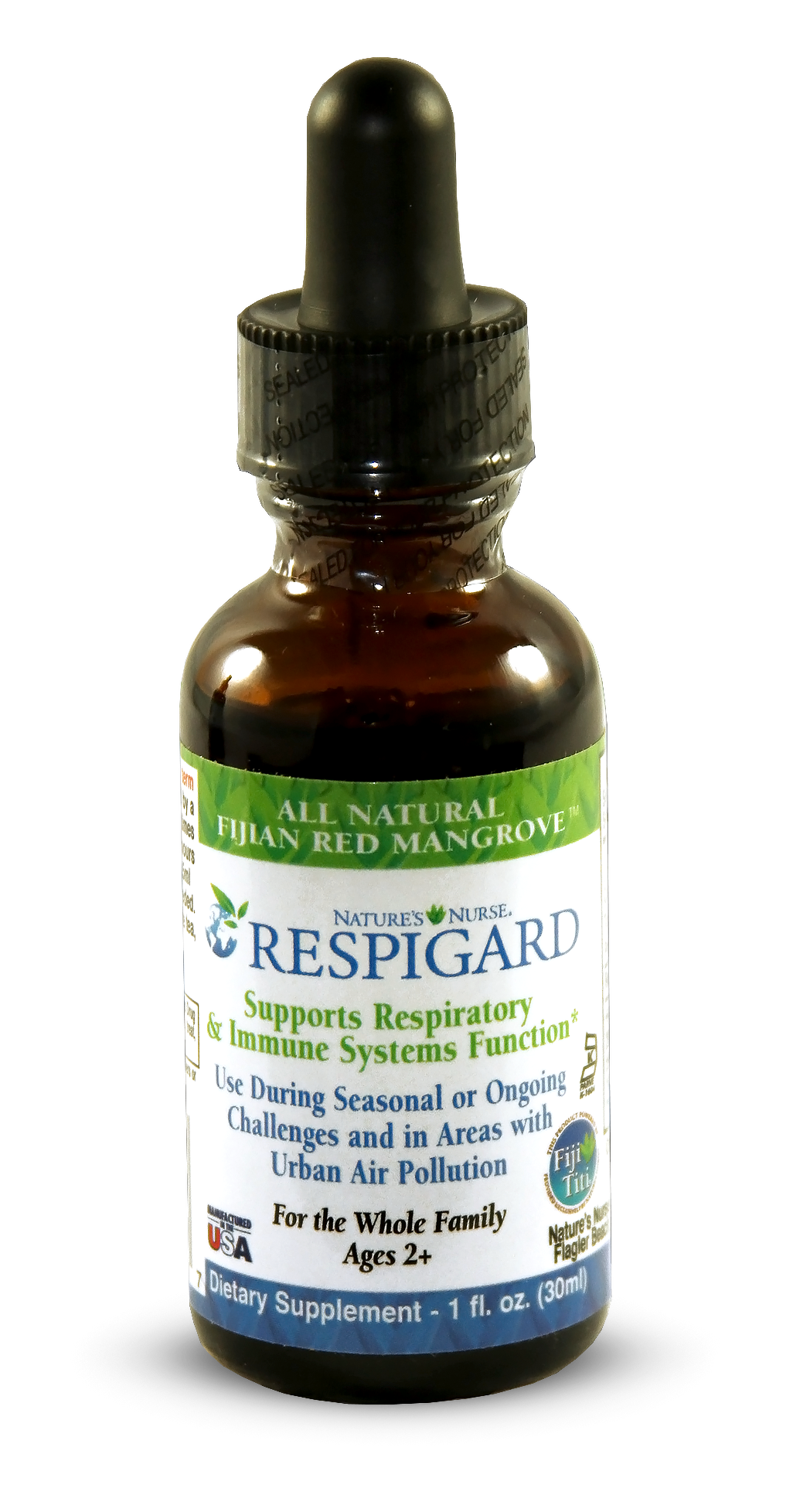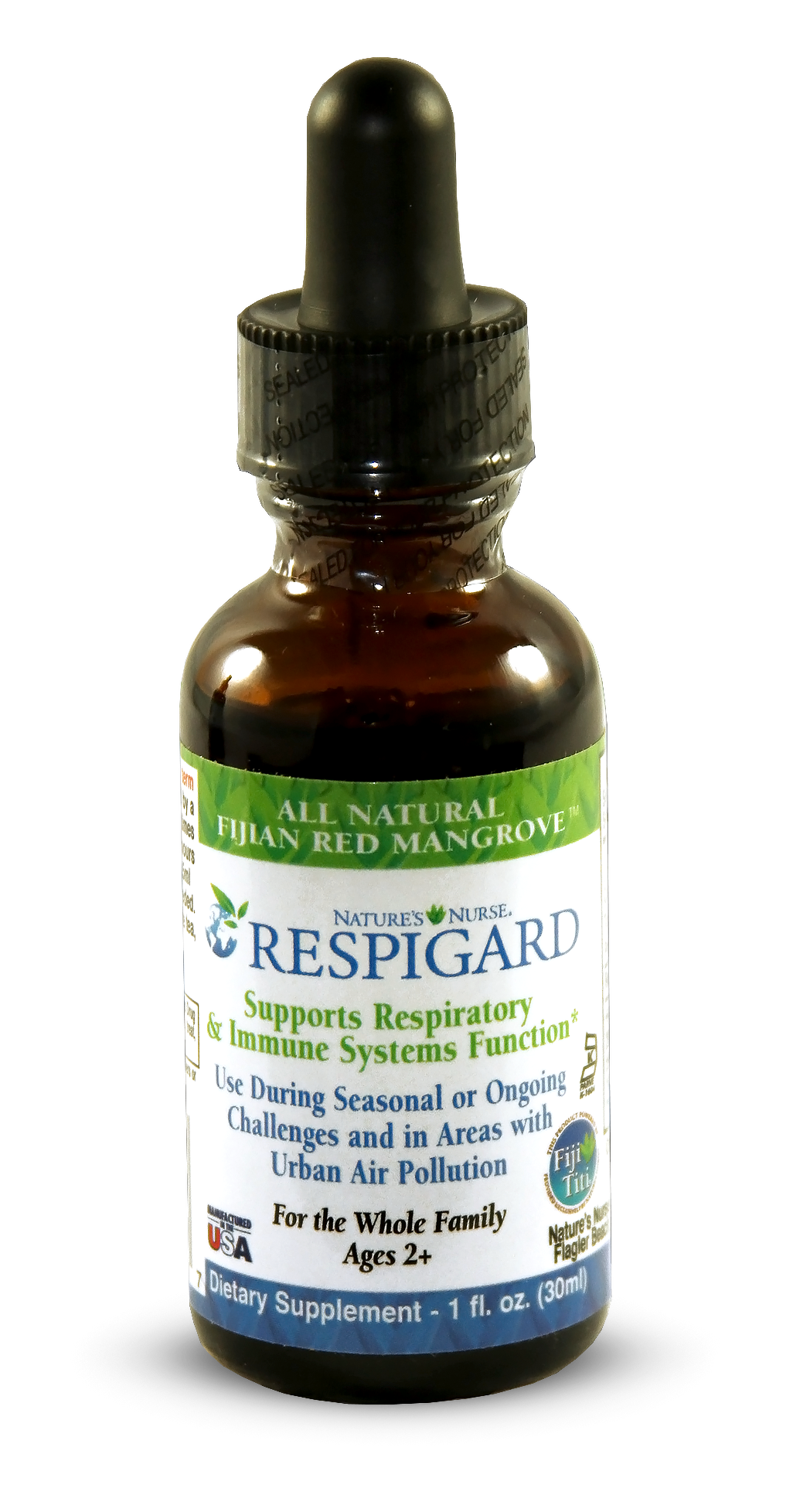 Is This The Immunity & Respiratory Help We All Need Right Now?
Observed to rapidly help your immune system… respiratory system… asthma…
And protect against (or recover from) viral infections.
Natural Immune System Booster
(Nose, Sinus, Throat, Lung and other viruses) -
4 ounce
The Help We All Need Right Now?
Observed to rapidly help your immune system (respiratory system, asthma) - And protect against (or recover from) viral infections.
It's finally back in stock! However, due to limited supplies, we must limit purchases to a maximum of 6 bottles.
Doctor-recommended for relieving and resolving many respiratory problems...
Sustainably & ethically produced…
Used by 1,000's of families in major cities around the world…
Including many celebrities and 9/11 First Responder Survivors…
Recommended by Doctors, Herbalists & Naturopaths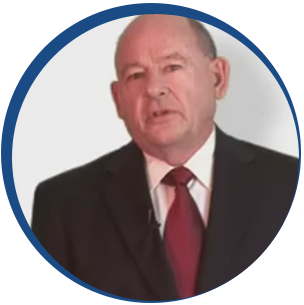 — Dr. Scott Carroll, MD
Founding Partner,
The Atlanta Allergy and Asthma Clinics.
Atlanta, Georgia
Doctor Reports: 8 out of 10 Patients Recovered From Their Upper Respiratory Tract Infections in Less Than 48 Hours
Each patient presented with at least two of the typical symptoms of the common cold. After just 48 hours, 79% of patients exhibited complete resolution of the common cold with no negative side effects reported.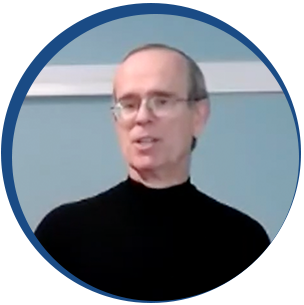 — Dr. Richard Brown
Associate Professor in Clinical Psychiatry, Columbia University College of Physicians and Surgeons
It's So Good For Respiratory Symptoms, Including From Other Viruses.
Respigard has at least 27 compounds which are anti-viral, immune-enhancing, anti-inflammatory and pain-reducing.
I've been using Respigard for years for patients with severe flu & often able to knock it out in a day or 2.
I've seen it where one member of a family takes it to help prevent [viral infections] and does not get sick and the other family member who does not take it gets sick.
There are many other cases like this. It is so good for respiratory symptoms, including from other viruses.
— David Jin, MD, PhD
Staten Island, New York
Exceptional Quality and Effectiveness for Helping Patients with Respiratory and Pulmonary Ailments
As a clinician-scientist in the areas of internal medicine, hematology, oncology and regenerative medicine, I have reviewed and studied many natural products over the years.
Your Fijian red mangrove extract has always amazed me with the exceptional quality and excellent efficacy for helping patients with respiratory and pulmonary ailments.
In my practice, I found your product particularly beneficial for patients with asthma, pneumonia, TB, COPD, and even with palliative effect in patients with lung cancer, muscular dystrophy and multiple sclerosis.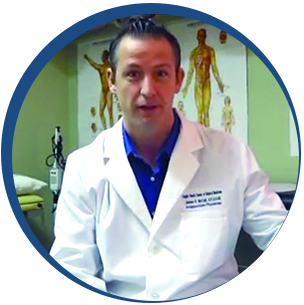 — Dr. James McCal
Flagler Beach, Florida
I am a licensed acupuncture physician and doctor of Oriental Medicine. I started using Respigard six months ago when I met Dr. Ted Anders. I was very impressed with the man, his integrity and his commitment to natural health. Since then I've used it for patients who have asthma and I have seen some great benefits. I've also used it for cases of upper respiratory infections, including in pediatrics. We have seen great results and we highly recommend Respigard for our patients.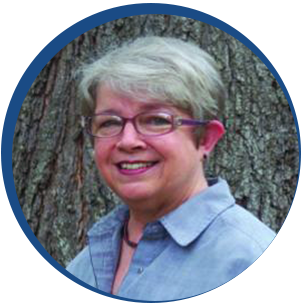 — Jan Mariette, Reflexology, Inc.
Savannah, GA
I have used Respigard for a very long time and have always been awed by the way it immediately Help ward off or eliminate colds and upper respiratory issues. I've shared it with friends and family… and clients for a long time.
— Sarah Ernest
Covington, Georgia
Within 2 Minutes of Giving Her Respigard, Her Nose Stopped Running and Her Sneezing Stopped for Several Hours
As an herbalist and naturopath with a passion for children's health, I'm always searching for natural options for my own children.
I tried Respigard for the first time with my one-year-old daughter, who was presenting with a runny nose and sneezing. Fearing an allergy to Echinacea, I searched for an option that would help her symptoms as well as her immune system.
Within two minutes of giving her the Respigard her nose stopped running and her sneezing stopped for several hours. The product tasted great so I didn't have to force her to take it, which was also a huge bonus.
— Nicole McDaniel-Richards, Holistic Herbalist
McDonough, Georgia
In my 22 years as a consulting herbalist I have never experienced an herbal produce that works as quickly as Respigard. Most of my clients tell me they feel relief from respiratory discomfort in less than 30 minutes after the first dose. I have used Respigard on my son when he had a fever. After dosing him every two hours for six hours, his fever broke.
My client with COPD tells me it helps him breathe better and my client who usually has eight asthma attacks a year says she has not had an attack since using Respigard. It is the first thing I turn to for any respiratory and immune distress.
Used By Celebrities, European Nobility and...
1,000's of Other Families All Over the World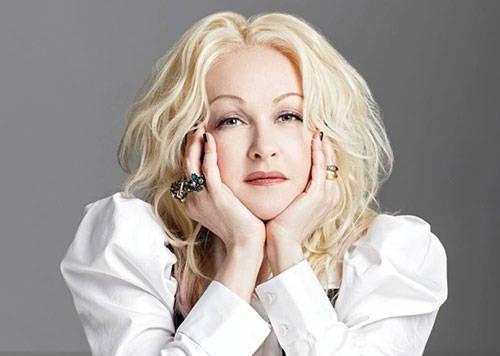 3 generations of singer Cyndi Lauper's family use Respigard in New York City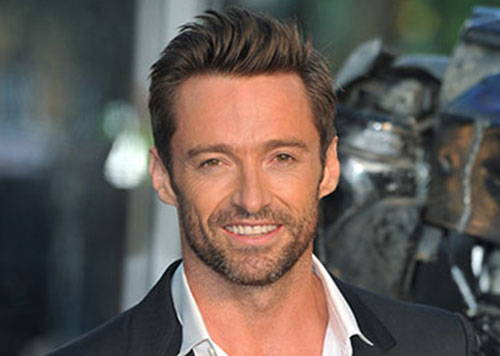 The family of actor Hugh Jackman uses Respigard successfully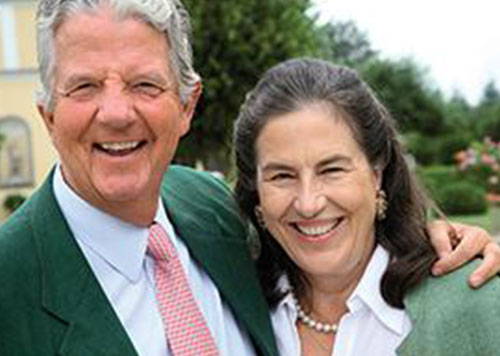 " We fly a great deal and are always suffering from colds and respiratory infections. After taking Respigard, we are no longer experiencing those infections! We will never again travel without Respigard. Thank you! "

Prince Michael and Princes Christiana Von Habsburg
Vienna and Budapest
Stayed Totally Healthy While Being Exposed To Those Pesky Travel Germs
I am a semi-retired woman who is an educational and business consultant. I travel extensively and am exposed to a variety of microbes on aircraft and in schools. When I heard of Respigard, I was hopeful I had found a travel companion that would boost my immune system and keep me healthy.
My routine quickly became taking Respigard four days before traveling, everyday while on the trip and four days following my trip.
I can honestly say that with Respigard I have stayed totally healthy while being exposed to those pesky travel germs.
— Beverly Fisher
Tampa, Florida
I Start Taking It As Soon As I Feel I Might Be Coming Down With Something
I've used Respigard for quite a number of years and have become a proselytizer!
If I ever have that scratchy throat or other symptom that says I might be coming down with something, I get started right away adding it to everything I drink! And normally I don't catch a cold.
If one sneaks up on me, I get started, and it usually ends quickly.
I share bottles liberally with loved ones, particularly those who seem vulnerable to respiratory symptoms. They all seem to do well with it, and ask for more!
— Key Armstrong
Tybee Island, Georgia
I have severe asthma and have been using Respigard for over five years. It has been very helpful in heading off respiratory illness, when I take it at the start of a cold.
If I take it after the cold has taken hold, it will shorten the length of my illness. This has been very successful for me, so much so that now my husband, my daughter, my sister and her family (including grandchildren) are all using Respigard!

— Pamela Soukup
Sunnyside, New York
I have Asthma—I won't let respiratory infections take hold—I am a believer in RespiGard's immune support properties and highly recommend it to anyone with seasonal or ongoing respiratory challenges
Respigard is a budget-saver. With both of us working and three children in school, staying healthy through cold & flu season is priority #1.
Sustainability
& Ethically
Sourced
Respigard contains an exclusive extract made from Fijian Red Mangrove called "Titi," which is found naturally in Fiji, Tonga, and Samoa.
This extract contains a healthy list of safe, active ingredients to support our bodies when we experience a vast range of respiratory challenges.
It contains elements which are anti-viral, anti-bacterial, anti-fungal, and antipyretic (anti-fever), immune-system boosting, anti-inflammatory, and antioxidant.
It's grown and harvested in natural conditions without fertilizer or additives. Plus, the traditional and sustainable harvest practices of the Fijian villages ensure that the plants and ecosystem are stable and sustainable.
The whole village benefits economically and environmentally from these practices.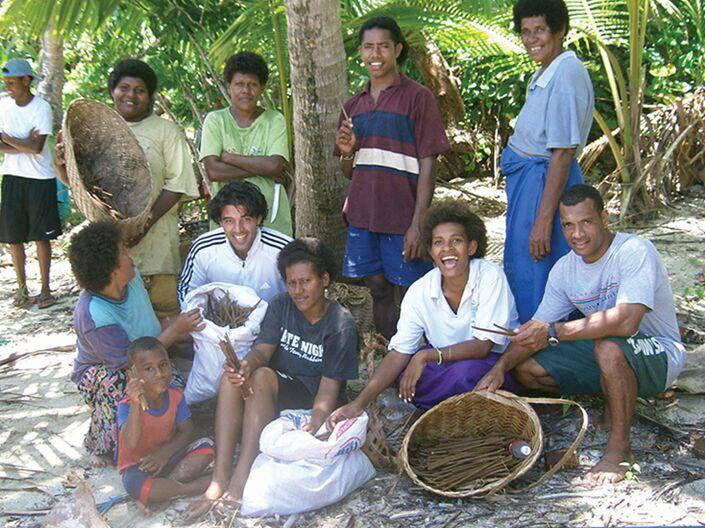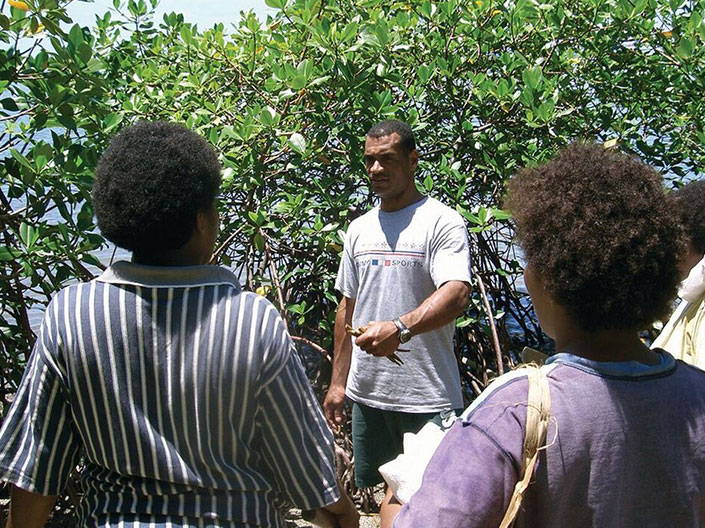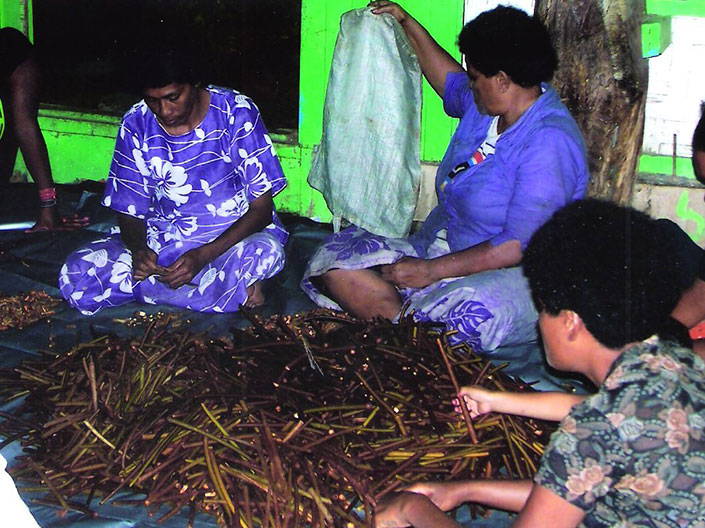 Made From
Just 3 Real Ingredients
A concentrate of 100% pure organic wild-crafted Fijian Rhizophora Mangle
Kosher Certified USP Grade Vegetable Glycerin
ph-neutral purified water
Produced in a kosher certified facility.
No refrigeration needed.
No preservatives.
Can be mixed with any beverage or taken directly.
Respigard is safe for kids over 2 years old, though we always recommend making health decisions in consultation with a medical professional.
Respigard can be used as a daily supplement or to help relieve acute symptoms:
For immediate, short term challenges:
take 3 - 4 droppers per day (4 hours apart) for 2 - 3 days
To maintain health or address ongoing challenges:
take 1 - 3 droppers per day
FDA disclaimer: These statements have not been evaluated by the US Food and Drug Administration. This product is not intended to diagnose, treat, cure, or prevent any disease.
User Story Disclaimer: User stories are truthful to their experience, and are supported by physician–reported, anecdotal clinical data; not by double-blind clinical trials reported in peer-reviewed journals. Anecdotal data provided by trained clinicians is recognized by the FDA as the first phase of standard, three-phase clinical trials.